Cleaner Water, Healthier Food
There's nothing more vital than the world's food supply. And our appetite for finding better solutions is never-ending.  As healthy as they are, fruits and vegetables can harbor foodbourne pathogens that can put millions of people at risk.
We found a better way to keep the harvest healthy and ready to eat.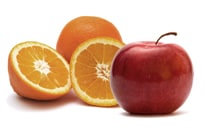 Tsunami™ 100 is a proprietary antimicrobial water additive that reduces up to 99.9% of E.coli, Listeria and Salmonella pathogens, all while helping food stay fresh and flavorful.*
Along with attacking pathogens, Tsunami 100 helps improve the quality of fresh-cut and processed fruits and vegetables by controlling the spoilage effect caused by other non-pathogenic organisms.**
Add our proven experience in taking on the most challenging foodborne risks, and you have the perfect recipe for protecting food.
Tsunami™ 100 can be used for some others foods products according to the country's legislation.
SUBSTANTIALLY REDUCES
YEAST, MOLD AND
BACTERIA ON SURFACES.**
OMRI-LISTED FOR ORGANIC
PRODUCTION IN ALL MAJOR
PROCESSING STEPS.
Related Stories
Visitors who viewed this story also viewed
This is a carousel. Use Next and Previous buttons to navigate, or jump to a slide with the slide dots.