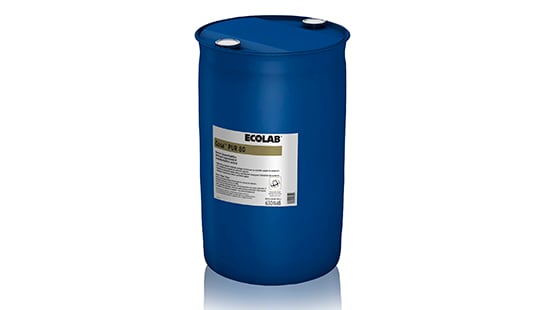 COSA™ PUR 80
Ecolab COSA™ PUR 80 is a neutral cleaning booster based on surfactants formulated for the removal of high fat-containing and water free-formulations in pharmaceutical processing equipment.
Features and Benefits
Used as a CIP additive to enhance the cleaning effect of alkaline and acid cleaners for stubborn soils.
Excellent removal of organic soiling such as fats present in residues of creams, ointments, emulsions, oils, and tablet coatings in CIP and manual applications.
Supported by a complete validation package including techniques for determining acceptable residual levels and analytical methods for residue quantitation.