Pest Spotlight: Mosquitoes
A single bite from a mosquito can transmit major harm. Not only are they irritating and itchy, they can also cause diseases like Malaria, Zika, Encephalitis and Yellow Fever and Dengue. Mosquitoes are a risk you can't take. Mosquitoes can damage your brand and decrease customer satisfaction. 
Ask the Pest Expert
Should I consider a mating disruption program for my facility?
Mating disruption is a pest management technique designed to control certain insects by introducing artificial stimuli that confuse the males, disrupt the courtship, prevent mating, and, thus, blocks the reproductive cycle. It is primarily intended as a tactic to keep pest populations low. The first year in which mating disruption is established, fumigation or fogging may be required to reduce pest populations to levels that can then be maintained by pheromones alone.
Organic facilities that cannot use chemicals, or those who wish to minimize chemical applications, should consider a mating disruption program. If your pest population is exceeding your established threshold levels, you should work with your pest management provider to discuss a mating disruption program.
More Resources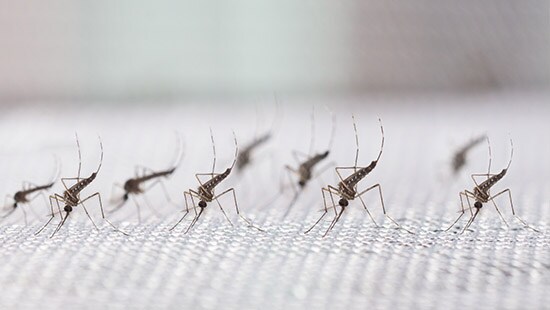 Common Types of Mosquitoes
How to Protect Against Mosquitoes