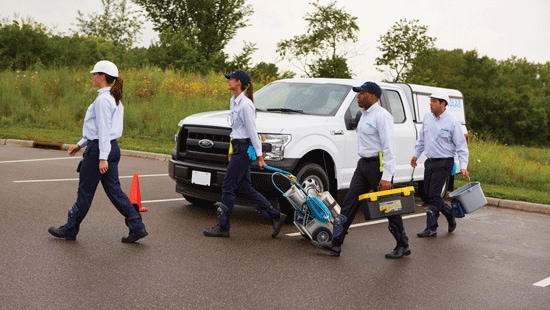 Ecolab Pest ON COMBATING COVID-19
As a key partner in pest control, Ecolab Pest contributes every day to making the world a cleaner, safer and healthier place by protecting people and vital resources from possible damage caused by pests. 
In today's world, our role in protecting public health is more important than ever. We are doing our utmost to continue to provide you with the best possible service, especially in particularly sensitive industries including food, retail, health, energy, and communications. Our highly qualified teams are equipped with all the necessary personal protective equipment to work safely at your sites, and provide disinfection services.
For more information, please contact us at 0800 310 410 (toll-free) or by email at
PestFrance@ecolab.com
.