Solution Selector
TOPCLIN brings you the cleaning and disinfection expertise of Ecolab. This easy-to-use range covers daily cleaning tasks whilst giving you and your customers peace of mind with certified disinfectants and sustainable accreditations from a trusted hygiene partner. Focused on results, TOPCLIN promotes employee and customer safety and helps you promote your sustainability efforts further.
Learn more about the solutions we offer for each area by clicking on each of the hot spots below.
To learn more about a specific product please select from the left hand navigation or download some of our latest TOPCLIN resources to support your operation below.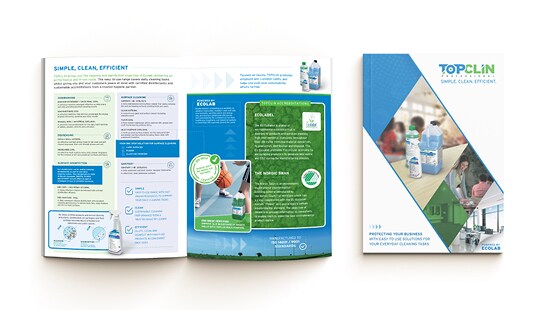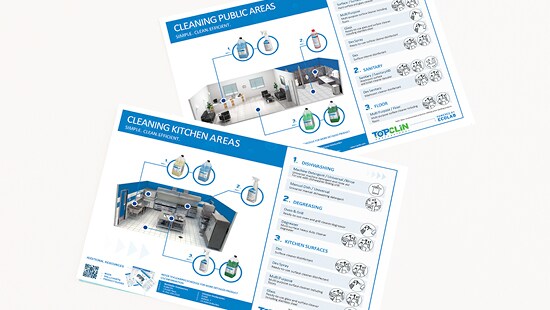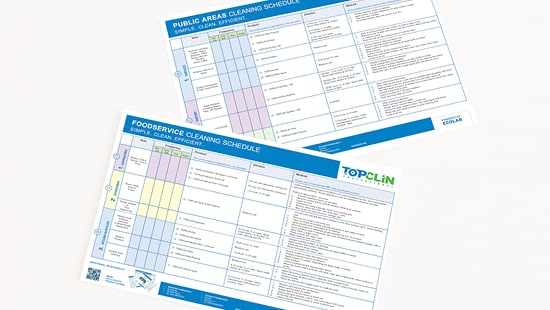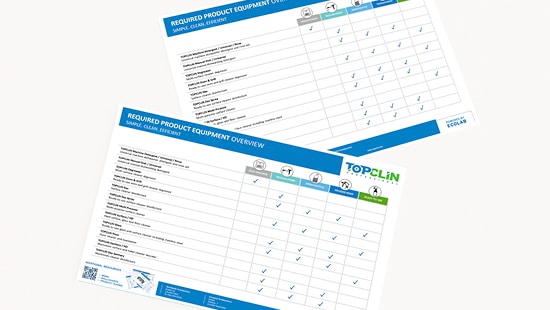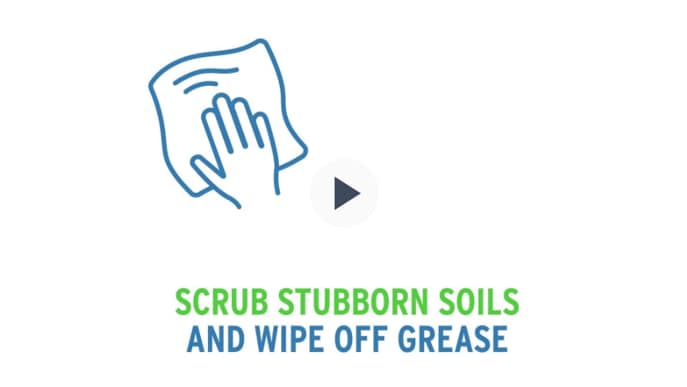 On-Demand Food Safety Webinars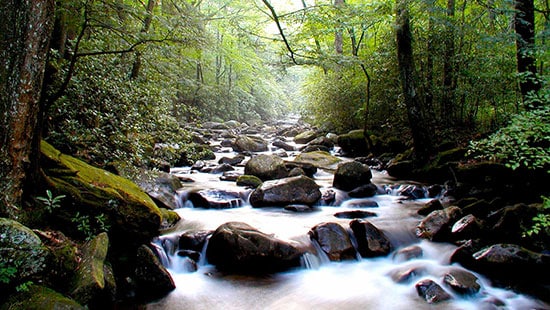 Our Sustainability Impact