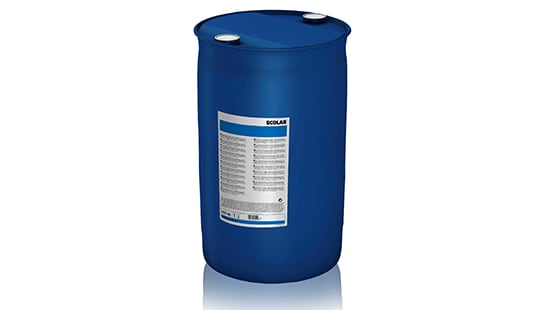 SP3
Alkaline detergent with high sequestering power for circuits and other personal care and cosmetics processing equipment. Ecolab's SP 3 works in clean in place (CIP) systems as a one-part cleaning program and in semi-automatic applications.
Features and Benefits
Specially formulated for use with mass market cosmetic and personal care products including body and skin care.

Non-corrosive to stainless steel and highly effective at cleaning gels and liquid form products.

Helps eliminate time used to disassemble and manually clean equipment when used through a full CIP cleaning cycle.